Usui Holy Fire II Reiki Classes are taught by Lisa StarAhna, a Professionally Licensed Reiki Master Teacher and Practitioner with 29 years experience in Holistic Health.
"My mission is to offer classes that IGNITE your personal power, open your heart to LOVE, and INSPIRE you to heal your body and soul! I created Healing Light Reiki Training Center to give you a relaxed and safe learning environment that allows you to heal and grow on your own personal journey! PLUS empower you with tools that can be used to assist others whether you are a professional, a lay person, a closet healer, or just plain curious!"
Classes being offered vary from beginners to advanced levels. Only 10 students are accepted into each class to ensure that your questions get answered and you leave feeling confident in your new healing skills.
Student Suzanne T. from Idaho says "Lisa teaches from her heart. Her love of Reiki combined with her wisdom inspired me to learn as much as I could take in!"

"Lisa's classes are perfectly structured. She answered our questions with clarity and compassion. It is obvious that she teaches from her own life experiences. I plan to take all my Reiki training from her!" Jeff L. from California
Lisa's teaching style is professional, yet warm and inviting. All Usui Holy Fire II Reiki class outlines are structured based on the International Center for Reiki Training requirements to ensure factual information and standardized instruction. Her students will tell you they feel safe, supported, educated and inspired. Her classroom is professionally designed to be cozy and comfortable.
"I will show you how to reclaim your personal power when you feel like life has drained you or knocked you down. I will share with you techniques that can assist you to open your heart and feel love again, perhaps after years of feeling hurt and closed off. Your soul is seeking the Magic that it remembers, this is why you have been guided to my website. Your heart yearns to love and feel loved, this is why you are here with me now. Your body deserves to heal, and perhaps you are sick of feeling sick!
I am a Passionate, Powerful, Loving, Healing Goddess of Light! My purpose is to teach, to heal, to share love, to ignite a remembrance in you that you are beautiful, worthy of joy, and powerfully magic! My vision is to live in a world of enlightened beings who remember who they are and who dare to live in their magnificence everyday, creating heaven on earth." Lisa StarAhna
To learn more about Lisa click on "Instructor" at the top of this page.
Personalized Healing Treatments
Reiki is a healing modality that offers an opportunity to heal your mind, body, and soul! Your personalized treatment gives rejuvenation, spiritual awakening, and a renewed sense of self-empowerment.
"Lisa is a gifted teacher. She gave me the courage and inspiration to not give up after being injured in a car accident. Here it is 1 year later and I am walking with no limp and no pain. Thank you Reiki! Thank you Lisa StarAhna!" Maggie N. from New York
Learn more about classes offered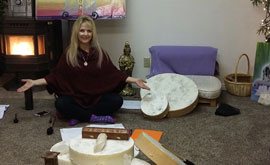 This workshop teaches you how to use the sound waves from the hand drum.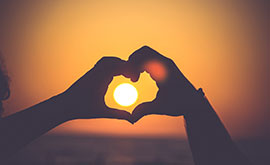 Chakra 101 is all about you. Take your power back. Be healthy and happy!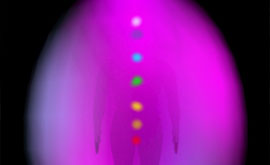 Aura Photos
We use highly sophisticated biofeedback Aura Video System.
Call Troy at 801-360-2445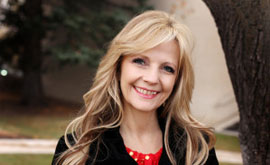 Lisa StarAhna, Reiki Master Practitioner, can offer you a personalized healing session.