"Holy Hannah" is an expression my family and friends have come to expect will often come out of my mouth! And "Holy Hannah" was exactly what I said when I experienced Holy Fire Reiki for the first time!
I am a Professionally Licensed Teacher with The International Center for Reiki Training so it might not be "expected" that I would have my own doubts and hesitancy when I first read about Holy Fire Energy. But I did! And I wondered why we needed to change something that was OBVIOUSLY already working so well?? I got "in my head" and a bit skeptical. Then I had a few old religious issues stir up. I thought I had moved beyond my religious "stuckness" from my past. I truly have come to appreciate truths in all religions! So why then did I get my buttons pushed?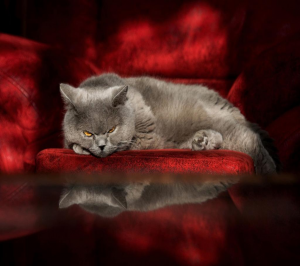 EGO….(Edging God Out) My EGO mind took over. I found myself acting like a stubborn child who refused to be told what to do or what to believe, especially when it came to spirituality! My relationship with God/Goddess and The Heavens is very sacred and personal to me. I suddenly became defensive and hurt (and yes a little rebellious).
A week later. After I calmed down from my temper tantrum I decided at the very least I should sign up for a Holy Fire Reiki class and see for myself what all the commotion was about. From the minute I registered until the first morning of class I had total chaos break out in my personal life! I know YOU know what I am talking about! I worried about spending the money, the traveling, taking time off work, leaving my children when it seemed like they really needed me to stay home. Why did I need more training anyway? I have been a successful teaching Reiki Master for upteen years!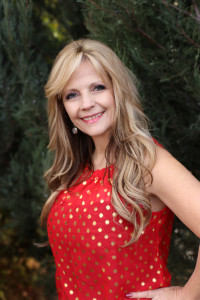 Drama…….I will make this long story short and simple………Holy Hannah I love Holy Fire Reiki! I experienced the energy of Holy Fire moving through me with kindest and most loving feeling I have ever experienced. My fears and past religious issues were gently and powerfully brought to the surface and healed instantaneously. I had a beautiful and spiritually connected 3 days in class embraced in the energy of Holy Fire Reiki. The worries about my children dissolved and transformed into a deep sense of love and ultimate forgiveness. I got back to my hotel room and wrote numerous letters of compassion and forgiveness. (I had to because my heart was literally exploding!)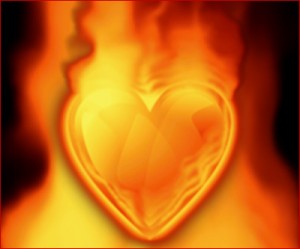 Change? I learned that nobody is actually changing Usui Reiki, we are simply adding to the already healing benefits by adding the pure love that Holy Fire Energy is bringing to the planet. It brings tremendous potential for change in the world. We, you and I, invited the frequency of Holy Fire through our collective prayers for peace. And Reiki is the perfect vehicle for Holy Fire, because Reiki is easy to learn and available to everyone regardless of religion, politics, education or social status. Like all Reiki, Holy Fire Reiki is given to us through grace.
It is an amazing world full of love and joy, grief and sorrow, tragedy and triumph. Holy Fire helps us align ourselves and our daily life to our true spiritual essence on Earth as it is in Heaven. Holy Fire Reiki gives us a direct link to the healing frequencies of the illumined beings and ascended masters to awaken those parts of our spirit, to help us remember and reconnect
Classes and Treatments! I came back from my first Holy Fire Reiki Class and taught it just 5 days later. My joy and excitement to share this incredible energy was bursting at the seams (and still is). I have given numerous Holy Fire Reiki treatments and the wonderment, miracles, and gratitude continues to grow.
Don't believe me! I invite you to experience for yourself the inspiration, beauty, pure love, kindness, healing, peace, compassion, and spiritual connection that Holy Fire Reiki offers. Sign up for a class and give yourself the permanent gift of healing yourself and assisting others, or schedule your own private healing session with me. (Text 801-360-6909)
Here is what a few others are saying about Holy Fire Reiki:
Jessica D. "Thank you so very much for sharing the Holy Fire Karuna Reiki class with us…it was an amazing experience for me. I AM remembering now…thank you for joining me for this portion of my journey…I am blessed to have you as my Reiki Master…Namaste.
Sandra B. "It was a wonderful class. It was life changing for me. Powerful!"
Cindy P. "Holy Fire is alive and healing in Vernal! Lisa your class was great, but it's what I learn from you that isn't in the manual is why you are my Reiki Master. Strength, humor, guidance, kindness, endurance, beauty and your very special "Star" "Luv"
Keith P. "WOW! I feel focused, clear, activated and motivated. I will definitely be getting more treatments with StarLuv."
Annie T. "I have been receiving Reiki from Lisa for many years, her treatments helped me get through many hard times. I can say Holy Fire energy feels different……I have NEVER felt so clear and connected to my spiritual guidance."