Thank you for giving me the opportunity to work with you. I have 29 years experience as a Holistic Healing Practitioner. I am dedicated and passionate about assisting you on your healing journey! I have created a beautiful, safe, peaceful space in Orem, Utah to give you a personalized treatment. I believe you will leave with a renewed sense of self-empowerment and spiritual connection.
I will text you with address and directions after you have scheduled your appointment. You have the option of paying with PayPal when you schedule, or preferably you can pay cash when you come for treatment. (saves credit card fees)  I also offer a discount package.
I LOVE sharing Reiki and I look forward to meeting you! Love and Healing Light, Lisa StarAhna
"Getting on Lisa's table is the best thing I have done for myself in many many years. I am learning to speak up for myself, I am releasing old pain and hurt, I am actually starting to love myself!" Sarah A.
"My counselor referred me to Lisa because I have severe anxiety. I have never felt as relaxed as I did during my treatment! I continue with my healing sessions every month. I am learning what triggers my anxiety and I feel more self empowered each time" B.H.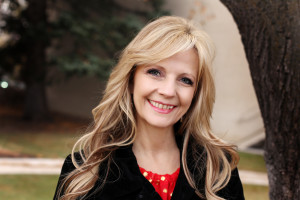 I have created a 90-minute treatment, which can include Usui Holy Fire Reiki, Holy Fire Karuna Reiki, Crystal Therapy, Chakra Balancing, Aura Clearing, Cord Cutting, Guided Imagery and Soul Healing Journeys. I also use Sound Therapy with Chakra Singing Bowls and Reiki Drumming.
During a treatment, I place my hands lightly on your body, chakras, and in your auric field. I suggest that you dress comfortable and come well hydrated. Disrobing is NOT required!
"I knew after my first healing session with Lisa that my prayers were answered. I had a 5 year old back injury and I was in pain every single day. I felt instant relief that lasted several days. I continued to see Lisa every week for 2 months. Then I decided to attend her Reiki training. Now I use it daily on myself and my wife loves receiving it from me as well!" Scott M.
Treatment fee is $100. The same rates apply for follow-up telephone sessions and distant healing treatments. All sessions are 90 minutes. You can save $30 by purchasing a Package of 3. You can conveniently schedule your appointment here on this website. (And also purchase your Discount Package)
To read how Reiki has assisted and healed my personal life, see Articles.
Over the years, I have used Reiki to assist a large array of clients to heal a variety of issues, some of which include:
Anxiety
Insomnia
Low Self-Esteem
Addictions
Migraines, Headaches
Post Surgery Recovery
Infertility
Mothers Preparing for Labor and Delivery
Healing Grief and Depression
Spiritual Disconnectedness
Kidney Stones and Gallstones
Chronic Pain and Illness
Acute Accidents and Injuries
After receiving a Reiki treatment clients report feelings of:
Forgiveness
Lightness
Passion
Creativity
Release of Physical Pain
Release of Fear
Being Physically Stronger
Self-Empowerment, Self-Control
Unconditional Love for Self and Others
Desire to Create Better Relationships
Feeling More Spiritually In-Tune
Being Connected to Angels and Spirit Guides
An Overall Sense of Peace and Well-Being
"Lisa is truly a gifted healer! Every treatment I have received from her has been mind blowing!" Jared L.
Aura Photography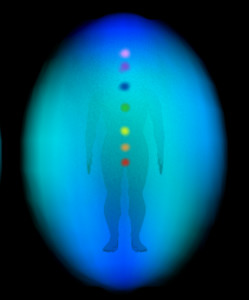 This is a 45-minute session that includes a photo of your Aura and Chakras with a very detailed 23-page analysis ALL ABOUT YOU! This analysis is intended for you to take home for further study and self-improvement. Our mission is to empower you with knowledge that will assist you to achieve good health and balance in your life.
Troy Walker is our Aura Photo Technician. He will spend quality time with you sharing your specific details about your own Aura and Chakras. Cost is $45 and the session takes 45 minutes. Schedule Your Aura Photo by calling or texting Troy 801-360-2445. (Located in Orem)
For More Info About Aura Photography click on Aura Photos